STEM Camp 2017
Excited about Science, Technology, Engineering, and Math (STEM)? We have available spots for YOU in next week's STEM camp June 12-16, 8:00 a.m.-3:00 p.m. each day! Take a trip to Hyundai, work with lasers, learn about welding, along with other fun science and technology related activities! Contact Dwight Belyeu at dbelyeu@cacc.edu or DJ James at djames@cacc.edu today! Don't miss this great opportunity!! Grades 6-12 are eligible!
More information and forms can be found by clicking this link.
A message from the Superintendent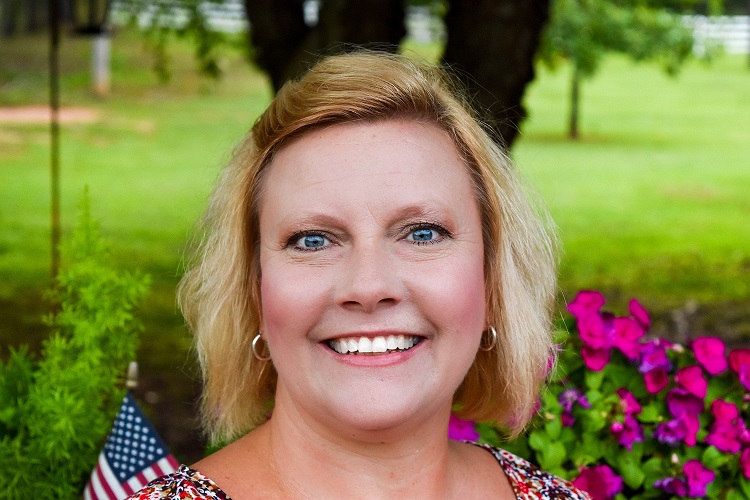 As the Instructional Leader of the Coosa County School System, with the support of all stakeholders: administrators, faculty, staff, students businesses and community, I will promote an environment that supports the diverse needs of all students. This will include, but not be limited to, effectively planning for system improvements by collecting, analyzing and interpreting data, problem-solving, and allocating resources to address the most critical needs identified. Additionally, I will seek supports to enhance the unique and diverse characteristics of the county by creating and sustaining opportunities for more school-community relations. I am proud to call Coosa County my home and especially proud to lead the efforts in moving the Coosa County School System forward.
Andi Ficquette Wilson
---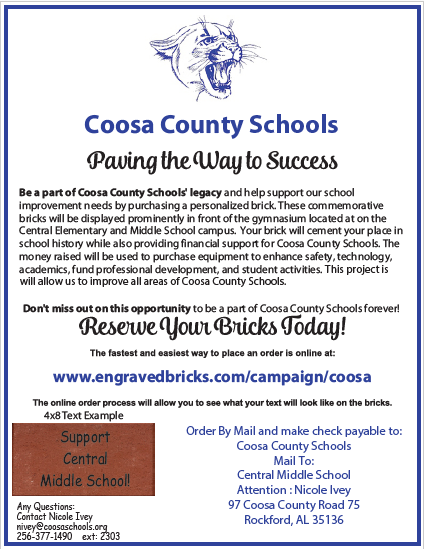 Dream It, Believe It, Achieve It.
We believe:
---
· The education of students is a responsibility shared by students, faculty and staff, parents, and the community.
· All students must have opportunities to learn and to be successful.
· Maximum student learning takes place in a positive environment that includes consistency and structure.
· When engaged in rigorous, authentic learning activities that target a variety of learning styles, all students will gain the knowledge and skills necessary to attain personal and professional success.
---